Business Phone Systems: Making Communication Easier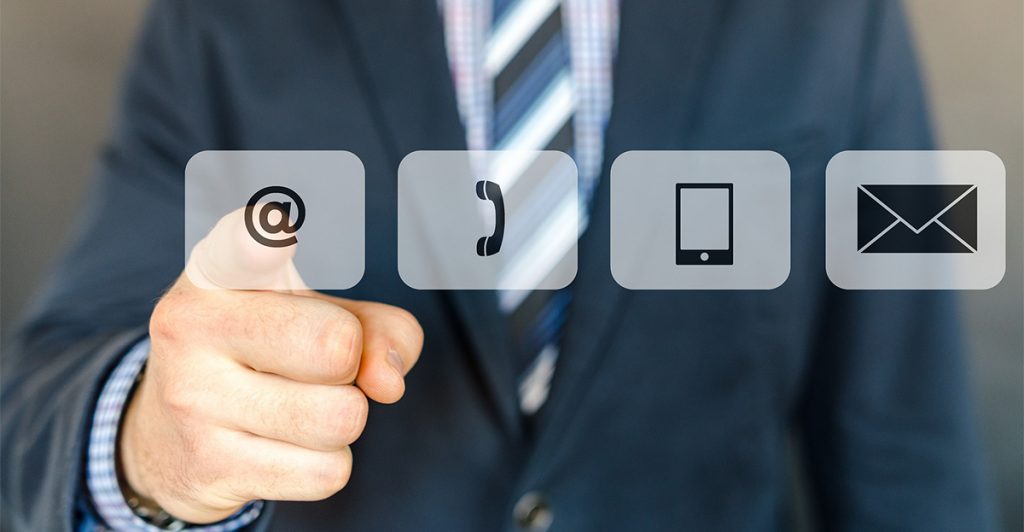 The invention of revered Alexander Graham Bell has undergone an enormous transformation with respect to the product and usage respectively. Communication tools have witnessed paradigm shift pertaining to customer groups and technology. The advent of EPABX (Electronic Private Automatic Branch Exchange) has created a plethora of options both for users and manufacturer thereby increasing the extent of avenues of usage and application of business phone system.
A brief history of business phone system
The segment of business phone system has been a through a long journey of innovations. It stands time-tested with the technology it has applied. Innovations took shape from brainstorm sessions considering latent needs and demands of growing business scenario and thereby addressing past technological loopholes. The inception of the business phone system witnessed the advent of EKTS (Electronic Key Telephone System). The EKTS needed the helping hand of an operator to establish a connection. Later, with the use of PBX (Private Branch Exchange) the concept of using an operator got obsolete.  The enunciation of Large Scale Integrated Circuits made the product more user-friendly. It laid the foundation of modern hybrid of the business phone system. Augmented with unequivocal features like automatic Cal recording, answering mode, caller id was primary offering from Electronic Shared Control System. Prior the use of automation in of business phone system, the connection was usually set up by the wiring of phones to a telephone exchange.  Communication through of business phone system in the organization was achieved by the use of Private Branch Exchange by deploying central office lines which in turn establishes a connection with PSTN (Public Switched Telephone Network).
Cost of Implementation of PBX:
Implementation of a Public Board Exchange is on the higher side due to which small-sized organization has often stayed out of it. Moreover, the cost involved other components like cabinets, closets, and switchboards, interconnecting wire and cables, logic cards, power cards as well as source of uninterrupted power supply.
The Change:
With the passage of time the concept of voice over IP that becomes an important segment of the business phone system. PBX extended the technology to IP PBX which makes uses of internet protocols to establish voice calls. IP PBX became a strong business communication tool during the early ninety's with the profound technology of managing data networks for voice calls.  The sporadic change in the domain of business phone system was further accelerated by the successor of IP PBX which was ISDN PBX system. It offered features of conference calling, caller id identification, call forwarding facilities. Thus, there was a paradigm shift from with board based communication to Internet protocol-based communication in the domain of business phone system. ISDN (Integrated Services Digital network) is equipped with circuit-switched telephone network system which is compatible with packaged switched networks. ISDN is enabled with the feature of integrating speech and data on the same lines with the added functionality of better voice quality of business phone system.  ISDN has been widely used broadcasting industry for low latency, high quality, long distance audio quality. Interface standards which are compatible with Public Board Exchange are, DECT for cordless phones, internet protocol which further can be hybrid in nature, Robbed Bit Signalling (RBD), primary rate interface, serial interface, network port  & ISDN.The segment of business phone system has also witnessed the enriched technology of hosted PBX system . Hosted PBX systems are also known as virtual PBX. The advantage of using a hosted PBX is that the customer does not require buying tangible PBX equipment and installing them. Hosted PBX is provided as service by service providers which are compatible with PSTN (Public Switched Telephone Network). The phenomenal inception of cloud-based communication has further facilitated the growth of internet protocol based hosted public board exchange solutions. A concise synopsis of the PBX functionality would typically include auto-dialing, call blocking, call forwarding, call pickup, and call transfer, conference call, automatic call answer and voice mail, night service. The primary parameter of evaluation of the business phone system has been the voice quality over the public switched telephone network (PSTN).  Examples of hosted PBX are mobile PBX and IP PBX. Unified communicated with Session Initiation Protocol has added up the basket of innovation in the segment of the business phone system. The birth of Centrex system was for the reason to substitute PBX. Centrex found and defined its application areas in banks & financial institutions, hotels. Centrex also provided the functionality of call transfer, voice mail, tri-party conference, call waiting. A brief categorization of Centrex would extend to Centrex data, Packaged Centrex and Customized Centrex.
Voice over internet protocol has been the latest trend in the segment of the business phone system. Voice communications and multimedia sessions over internet protocol have become a piece of cake. The migration from traditional digital phone to voice over internet protocol involved packeting of digital signals and transmitting it through a packet switched network. There was no more involvement of a circuit switched network. to establish such packet switched network transmission it was needed to codecs for audio and video transmission. Voice over internet protocol enabled inception of further value-added protocols namely Session Initiation Protocol, Media Gateway Control Protocol, Real-time transport protocol, Session Description Protocol, Jingle, Skype Protocol, Extensible messaging and presence protocol, Secure real-time transport protocol.
Corporates with the need for such innovation accepted Voice over internet protocol pertaining to the high bandwidth and low cost of ownership which yielded enhanced efficiency of operation. Voce over internet protocol seamlessly offered the unique proposition of unified communication at an affordable cost to the corporates. This added to the enrichment in the offering of the business phone system segment. Moreover, it became an inevitable choice for a corporate house for its less complicated architecture and ease of installation.
Contact us for more Solutions.
www.cohesiveglobal.com
0120-4830000