Converged VoIP Solutions at INDIA PSU IT FORUM-2018 by Cohesive Technologies!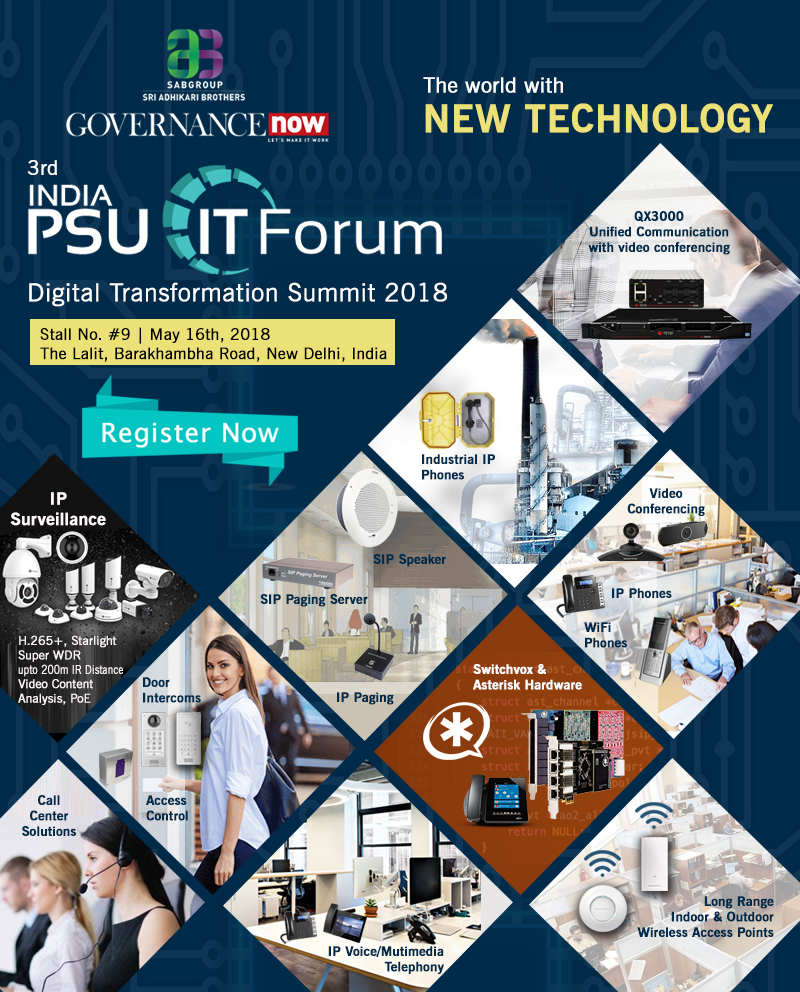 India PSU IT Forum
Governance Now is organising the 3rd India PSU IT Forum on 16th May 2018 at The Lalit, New Delhi. The capacity building conference focuses on policies, challenges, innovations and strategies and digital transformation of PSUs for transforming the public sector enterprises.
The forum's objective is to highlight the new technologies for the digital transformation of PSUs. The forum will have a showcase from PSUs​ and solutions providers​ that has brought a big change in the organization with the intervention of ICT in terms of bringing efficiency, innovations, competitiveness and productivity and how they have overcome various challenges with digital innovations.
The forum will also assess PSUs readiness for Industry 4.0. Industry 4.0, the future of manufacturing, is the current trend of automation in manufacturing technologies. Backed by enhanced technologies and automated processes makes it optimum for the growth of manufacturing sector.
Click here to Register
Click here for a Newsletter
About Cohesive Technologies
Cohesive Technologies is a Global Telecom Solution Provider on VolP and IP Platform As well a leading Integrator and Solution Provider with the Best Innovative IP Solutions which adds value to Customers through a combination of different high end technologies for a true Converged Solution.
Working with Technology Partners like CyberData, Grandstream, Epygi, 2N, Digium, Milesight, TelephonyKart & Yeastar helped us delivering state-of-the-art-technology Products to Premise and Cloud based requirements for various companies that span across multiple segments.