Digium Switchvox: Revealing Technology in a new way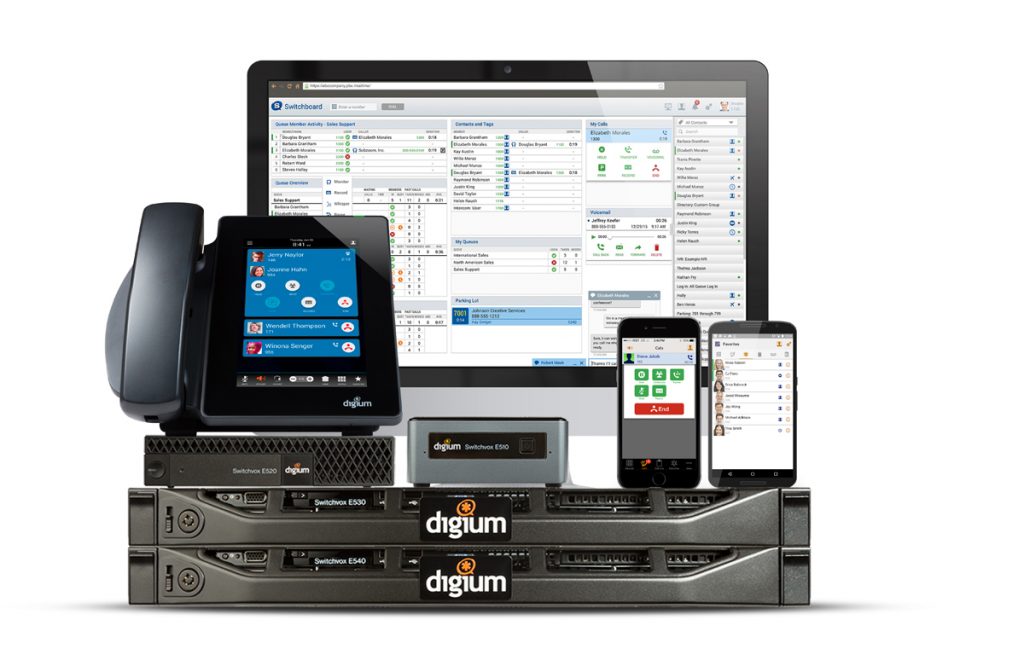 Running a small business might seem a daunting task without access to a proper communication system. It is probably because of this reason that most small business does not always come into the limelight. Most of these small businesses across the globe usually have a complicated communication system which is not only causing them a loss of revenue but at the same time blocking their way up top.
There are a number of communication solutions out there for a small business using which one can easily make things favorable. However, it is usually the pricing structure and the complicated control system that prevents a small business owner to opt for it. If you too are facing similar sort of difficulties but at the same time wants to upgrade yourself then you need to go for Digium Switchvox.
It is by far the best thing that is available in the markets these days. It is technologically advanced. It can be easily managed and above all it is cheap.
How Does Phone System work in business?
Back in the days, when the communication business started decades ago, a business with needs of communication solutions would usually go for telephone lines each having its own individual connection. This thing changed drastically over a period of time. Now a majority of the business owner makes use of the Voice over Internet Protocol (VoIP) solution. It has made things a lot easier than ever before.
However, there are still some flaws left in the system that is hampering a business in one way or other. If you are running a small business and still you don't have a VoIP solution then you should definitely go for it. It would make things more manageable and efficient for you. The Switchvox Appliances, in this case, might prove to be useful for you. A business having the Internet access can easily make use of this technology in order to gain an efficient phone network system.
Now, that you have learned that VoIP technology is far better than the conventional one, most of you might be thinking what to look for in a phone system while buying it. Well, if you are thinking about it then you are going in right direction. In order to run your business smoothly and increase your revenue, you need to have a communication system that is capable of everything.
Here are the few points that you can look for in a phone system while buying it:
Initial investment or the total cost of ownership is the first thing to look for in a phone network system. Unlike most brands, a genuine brand such as Digium Switchvox offers cheap rates as compared to those. If you can gain access to it, it should cost you relatively less.
The next thing that matters the most is the wide range of features that it provides. A genuine product will no doubt comprise all sort of Unified Communication features is the best thing to opt for.
The third most important thing to consider while investing in a communication system is the type of security that it provides. Most of the businesses with communication needs mostly make confidential calls. Obviously, no one would want to compromise such information in any manner. So, make sure that the system that you are buying offers robust security for your business.
There are many other similar factors that determine which phone system to buy. If you seriously are interested in buying a communication system which has all the above-mentioned qualities in it then you need to opt for Switchvox Appliances.
Why Digium Switchvox?
Digium Switchvox is the upgraded technology of its predecessors. It is no doubt a sophisticated technology build in accordance with latest innovative technology. It is basically a full-featured UC system built specifically for businesses across the globe. The best part about getting a switchvox is that it has a wide range of applications and features that completely fulfills all the requirements of a business. This phone network system is basically a complete package that you can get in order to run your business in a smooth manner.
Benefits of Digium Switchvox
Here are some of the benefits that you can avail if you prefer to go with the Digium Switchvox.
Run your Business Smoothly
As already mentioned, Switchvox Appliance comes with wide range of services and features. It can practically make your work lot easier than ever before. You don't need to call the technician every time you need to change settings. You can do it yourself with user-friendly management solutions.
It is probably best to phone network system that you can get at affordable rates. It will definitely make you save a lot of money which you would have spent on other less reliable product.
With smooth network connection such as Digium Switchvox, you can completely rely on the system to increase the efficiency of your work. Most of the small business owners have said to make considerable improvements after installing the product.
After all customer satisfaction is the only that a business owner wants. There is no doubt that with this device installed at your business you will be able to communicate smoothly with your customers and deal with their problems more effectively.
Last but not the least, if you prefer to go with Digium's Switchvox Appliances then you would definitely experience growth in your business and revenue.
Conclusion
Digium Switchvox is no doubt the best appliance that one can get installed at their business. If you're facing problems with your communication system at your business then you need to opt for the device. There is no doubt that it will be once for all solution for you.
Please, Check out the full list of Switchvox Appliances here.