How Wifi Connection can help Small Business?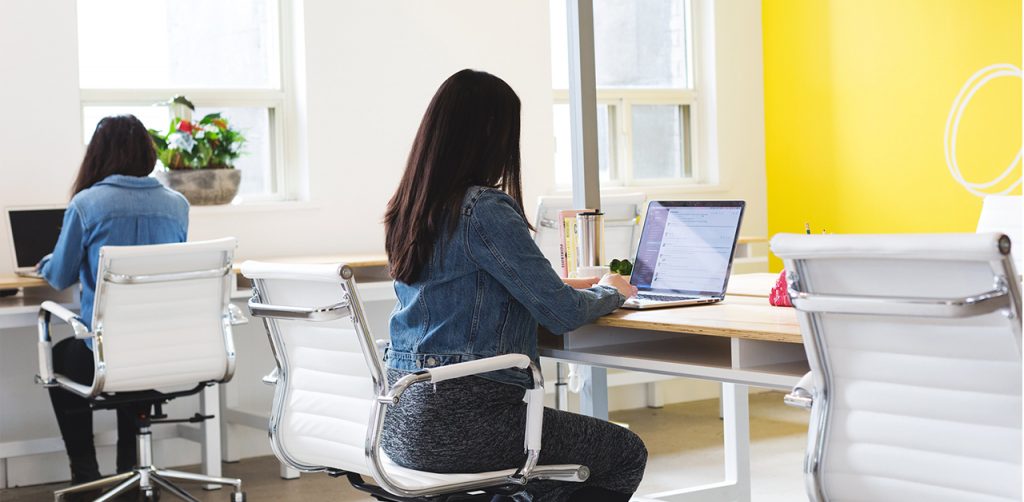 In the last, it was common to have tangled cables and disordered workspaces. But, these things are quite unheard of. The Advanced businesses make use of the Wi-Fi, a wireless networking technology uses the radio waves to offer high-speed web. Wireless networks expected as the key component to small and midsized businesses. They speed up significant regular jobs which include sending email from a mobile phone, offering customer help while employees are away from their counter, and maintain track of shipments and record from the stockroom floor. The present digital age looks to improve work processes; Wi-Fi is turning better on a regular basis.
Here, check out Benefits of Wifi for Small Businesses
Fueling mobile personnel's
One of the best benefits of a wireless network is to improve the mobility of the business. Since the mobile devices turned into more ordinary, employees must be able to move around the office and find files, data, applications and similar business resources from any part or any moment.
Moreover, the Wi-Fi lets the staffs embrace video conferences without joined to massive hardware. If handled by an IT provider, small office Wi-Fi networks are safe and organized.
Getting better the awareness
According to the statics, 90% of the customers get upset when a company fails to answer the issues on a specific point of time. Many times, it happens due to a complete lack of mobility when answering the calls or things happens due to slow or defective Wi-Fi networks. In any case, the Wireless networks let the business from reputation harm by eliminating time wasted looking through file cabinets. It is possible by sharing the required information with the staff. They can respond and answer the issues of the clients.
Offering free Wi-Fi for customers
More than 62% of business owners account that customers pay out more time for their business skill when free Wi-Fi is offered, increasing the possibilities of closing a sale. But, the security and bandwidth limitations of the past made client Wi-Fi inadvisable, making quarantined networks for visitors to liberally connect to Wi-Fi assists you outpace the competition for the better service and a more customer-based office.
Increasing Efficiency
Not the wireless technology let staff share and access information, it even promotes more joint environments, ending in the better products, services, and satisfaction at the workplace. With the increase of handled BYOD (Bring Your Own Device) techniques, a growing tendency whereby IT providers safe Wi-Fi networks so workers can make use of personal devices, traders make it friendly to get the work complete. BYOD policies at the same time decrease the cost of expenditure as companies won't have to buy computing devices.
Simplifying network expansion
With the development of a business, so does their assisting resource, which includes its network. Companies that often add employees or experience office reconfiguration would help from the flexibility meet the expense of Wi-Fi. You can move the desks and new member of staff could be added to the network as they are no need to rewire the cables.
It's essential for businesses to assess their stores. To find out which ones are making cash and which ones are missing the link. If you're searching out for a wireless network service but aren't confirming where to begin, you can discuss the things with the experts.
Look for a lighter OS
You might ready to fix a new Windows on your old PC; they won't work in the absence of a fast processor. Meanwhile, the Linux-based operating system approaches in an option known as "distros". It will turn the computer feel only new without arduous its hardware.
Create a NAS server
NAS or Network-attached storage and a perfect server for your home or even small business network that lets you store up the files that must share with all the PCs on the set-up. In case, the old PC has at least 8GB of RAM, you can make use it to make your personal NAS despite buying the better one.
You need to download FreeNAS. It is software accessible from any OS (Windows, MacOS, and Linux) that allows you to make a shared backup of your PC. FreeNAS promises for quick permissions and also allows you flow media to mobile OSes, such as iOS and Android.
Keep the online privacy secure
Things would be wonderful if you could turn your old PC into a devoted privacy PC so you won't have to trouble about compromising retreat while browsing the net?
The Linux-focused software routes all the traffic of the internet and requests through TOR Project, software that turns it quite hard for somebody to check you online. The TAILS' integrated applications such as web browser, IM client, Office suite, and email software, are pre-tested for the robust security and protection of the privacy.
Take your promotion up a mark
In case, you are searching for a better way to enjoy your music, podcasts, or watch videos, you can make use of the available server. There are different remote control apps designed for iOS or Android users. These apps work on any device working on Windows, Mac OS, Linux, and even fixed Android and jailbroken iOS devices.
It is important to find out different ways that can assist the client to make use of the best technology. If you'd wish to know more about how to use other hardware to your business's benefit, it is better to speak to the experts.
Look a perfect WiFi Access Point at www.cohesivelgobal.com for your business and work from anywhere within the office. for more details, please email us – info@cohtechnologies.com or Call us: +91-120-4830000