In recognition for achieving the highest rate of global growth over the last 12 months through technological excellence, marketplace impact, and satisfaction of customers.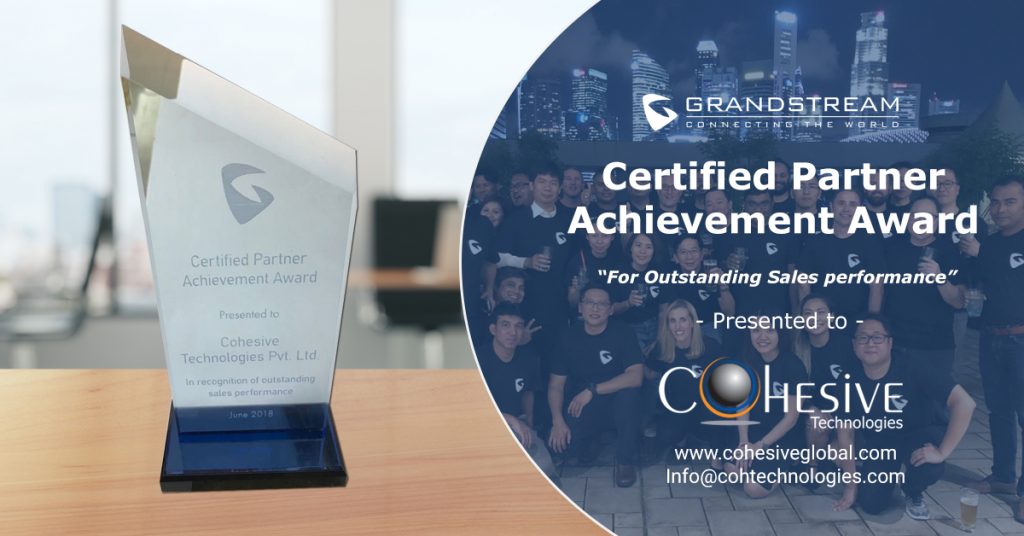 Such small steps make us reach one step closer to our objective of being one of the Respected VoIP Solution Provider Globally!
Thank you, Grandstream Networks, and our Extended Family of Partners, Internal and External Customer's without their support and Love this would not have been Possible, Cohesive Technologies is committed to build strong relations with Global Community by giving Innovative VoIP Solutions.
Cohesive Technologies feels Pride in getting this award and assures everyone who is directly or indirectly connected with us that we will continue with all our efforts to keep everyone delighted in all time to come.