Call Center Software – Manage Your Incoming Calls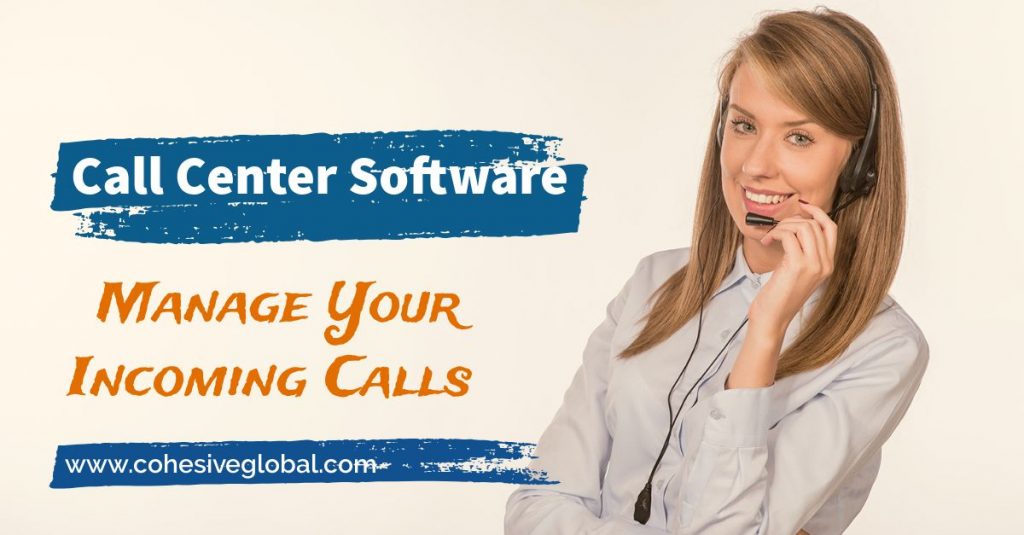 Call Center Software refers to a system that can manage all your incoming calls for your business like to no other system. Why appoint a host of operators or a responding service that would cost you much more and offer less service? The software is planning to process the incoming calls. It will provide your business customers with an idea of self-directing attention. It serves up the individual requirements. Some small businesses have come to realize that they have lots of unseen customers or forthcoming customers that wish to achieve you as walk-in customers.
Selecting a Call Center Software can be somewhat intimidating unless your spotlight on the service you need. Is your business completely devoted to incoming phone calls or is it a secondary requirement for preceding the calls? Do you wish to have callers re-directed to a definite person or provide your caller with a chance to leave a message so they don't have to wait? Do you desire to offer online music while your client waits for a call to be processed? So, you will observe that there are special applications within a given ground for call center services. One can submit an application for your business requirements.
"Call Now for Your Call Center Solution Business. – +91-120-4830000"
 Here, find out what to look for in Call Center Software:
IVR
At present, Interactive Voice Response is one of the commonly used technologies in business. Followed by the companies to convey a wide range of services over the telephone, offers a wide spectrum of uses for B2C and B2B applications. It includes surveys, lead generation, account inquiry systems, product order and execution, field employee reporting, credit card transactions and several other business applications. Perfectly planned IVR systems can considerably decrease the costs of operating and assist organizations in assisting both their employees and customers.
Call Center Queues
With presence into call queues, one can easily find out who is managing the calls and who is present to receive the calls, increasing the efficiency of your agents. Since they are managing more than phone calls, you'll wish one system that allows you to handle calls, chat, and email among others.
Call Reporting
The technique of call reporting is helpful to find graphs and statistics on call volume. It also includes call performance and average wait times among others. It lets you recognize how to route calls during off-hours. How to suitably staff your business to hold the call volume. With the availability of the data, you'll be able to check the movements that are affecting your trade. It allows you can look ahead with better corrections and handle the business in a perfect manner.
Call Recording
On a daily basis, if you take a large number of calls, it's significant to have papers of the calls. Having the skill to record calls allows call centers to position calls during customer decision situations and at the time of training. A quality call center solution will generally come with the ability to record calls. It handles both automated and manually depend on a schedule or even set of rules.
Automatic Call Distributor (ACD)
In a call center phone system, callers placed in a line in the order in which they make the call. After that, the call queues are assigned to the right agent. Here, an Automatic Call Distributor (ACD) manages the distribution of calls by assigning every call a priority level than driving them into the precise call queues. ACDs make use of different factors which includes an order, urgency, significance, and more to decide the priority of the call. Such factors eventually serve as a part of a better "queue strategy", which can differ according to the performance of the call center.
Call Center Presence Indicators
One significant perspective of handling a call center of relatively any size is the significance of being capable to check the real-time standing of person call center members. It's significant for the entire team to know whether people are on the phone or just they are unavailable. It is one of the unique ways to save your time and turns the call center team as a whole highly productive. A fine call center app should allow every member to set his/her own presence, log in and even log out from a queue, and even left a note about when they'll come back.
Integrated Chat
Just like the customer service chat, call center software's incorporated chat allows for the internal communications between the team members and managers. It removes the requirement for third-party chat services when administrators and employees wish to share things with each other.
Voicemail Management
Inside call centers, things can turn quite hectic. Some time, answering every call become troublesome. When an agent can't find free to answer a call, good call center apps should allow the other team members to drag and drop calls straightly to their voicemail from an interface of the web.
One better feature many call center phone systems approach with is the aptitude to routinely send voicemails to email. It turns it simple to check emails directly from your mobile device or desktop which additionally streamlines operations and experience of the customer.
"For Voicemail to Email features- Our IP PBX system will help your more."
Call Center Training Tools
When you work with a team of call center agents, it becomes essential to provide a reliable level of service from one agent to the next one. In the process, you'll wish to confirm that the call center software works with different tools of training which include barge, monitor, and whisper. These features allow you to monitor calls for better customer experiences, create comments to your manager while they're in calls lacking the third party trial, or barge in on a call to assist the caller as well as the agent.