Cohesive Technologies at TEPC INDIA TELECOM 2019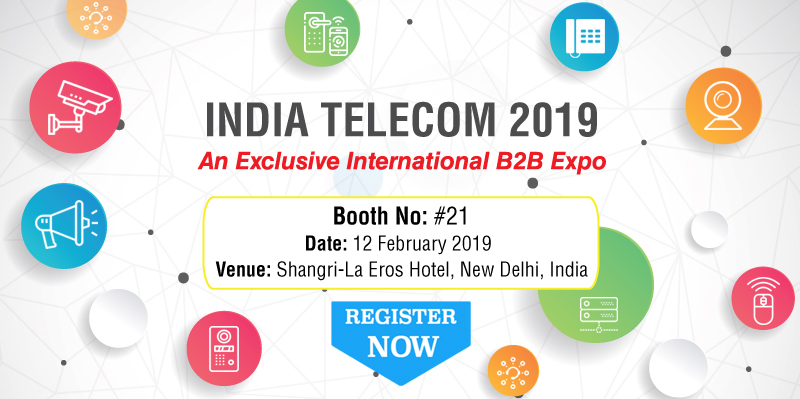 BOOTH NO. 21  | Cohesive Technologies  | 12 Feb. 2019 | Shangri – La's Eros Hotel, New Delhi
Register Now – http://www.india-telecom.in/Home/content/Register-Your-Visit/Register-Your-Visit
About TEPC INDIA TELECOM 2019
TEPC is pleased to announce the organization of India Telecom 2019- An Exclusive International Business Expo, at Shangri – La's Eros Hotel, New Delhi, India from 11th -12th February 2019 under Market Access Initiative Scheme (MAI) of Department of Commerce, Government of India. The main objective of the event is to provide opportunities to Indian telecom exporters to meet qualified overseas buyers. This event provides one to one meeting opportunities between buyers from different countries and Indian exporters who can enlighten them about their products and technology solutions.
TEPC has created this platform to bring potential buyers from across the globe to interact and finalise business deals after B2B meeting with quality telecom equipment manufacturers and ICT services solution providers from India. Event is likely to lead to development long term business relations. There would be a Event Dinner on 11th February 2019;  Conference from 09:30 to 13:00 hours and B2B sessions from 14:00 to 17:00 hours on 12th February 2019. EXPO will be open from 09:00 to 17:30 hours.  Potential buyers could be invited for field visits around Delhi on 11th afternoon or 13th forenoon.
About Cohesive Technologies 
Cohesive Technologies is a solution provider of VoIP and unified communication Platform. Cohesive Tie-up with Technology Partners like Grandstream, Epygi, Digium, Milesight, CyberData and Yeastar not only helps to provide a variety of VoIP solutions but also ensures state-of-the-art technology solutions with scalable and reliable systems. The main goal is to make communication easy and cost effective so that business can thrive and continue to run smoothly.
For more information, please visit www.cohesiveglobal.com for more information or connect with us on Facebook, LinkedInand Twitter.
To know more about the Event and for Registration, Please click here