Welcome to Meet Cohesive Technologies at 5th Smart Cities India 2019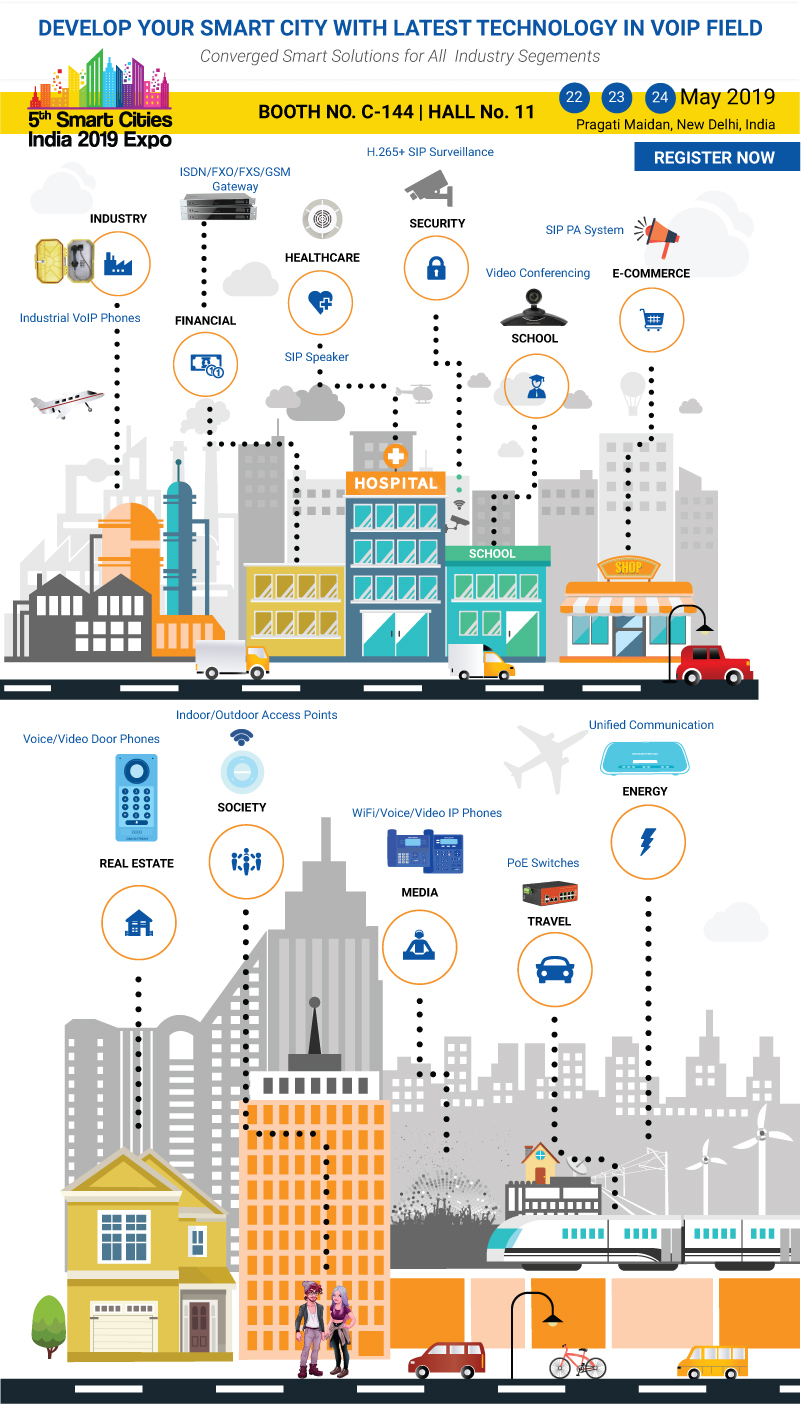 Details of Cohesive Technologies participation at the Smart Cities India 2019
Where: The event will take place at Pragati Maidan, New Delhi, India. All attendees can visit at Booth No. C-144, which is located in Hall No. 11.
When: The solution demos will take place from 10:00 AM till 6:00 PM from 22 May to 24 May 2019
To Know more – Click Here
About Cohesive Technologies
Cohesive Technologies is a solution provider of VoIP and unified communication Platform. Cohesive Tie-up with Technology Partners like Epygi, Digium, Milesight, Grandstream, Yeastar and Cyberdata not only helps to provide a variety of VoIP solutions but also ensures state-of-the-art technology solutions with scalable and reliable systems. The main goal is to make communication easy and cost effective so that business can thrive and continue to run smoothly.
For more information, please visit www.cohesiveglobal.com for more information or connect with us on Facebook, LinkedIn and Twitter.
About Smart Cities India expo
India is one of the fastest growing economies in the world. Investment planned across the key government initiatives includes Highways – USD 106.5 bn, Railways – USD 131.7 bn, Ports – USD 61.5 bn, Airports – USD 58 bn, Industrial Corridors – USD 100 bn, Smart Cities – USD 14.6 bn and Clean India – USD 29 bn.